Wisconsin Avoids Huge Fines with Waukesha Crane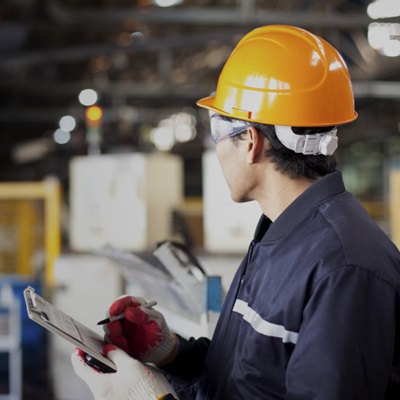 When OSHA comes to Wisconsin businesses, whether in Milwaukee or Green Bay, they're looking for ways to impose fines. Maximums of these fines range from $1,000 up to $70,000, depending on the type and severity of infraction. Instead of risking a potentially huge fine, have Waukesha Crane come to your business and identify OSHA safety violations before it's too late. Annual inspections of cranes, hoists, derricks, and all other overhead bridge crane equipment are required by OSHA. Wisconsin's metal fabrication shops, paper mills, and machine shops trust Waukesha Crane's OSHA safety inspections to identify hazards and suggest approved ways to abate them. Waukesha Crane has the staff to both inspect and correct OSHA safety violations in your machine shop, paper mill, or metal fabrication shop. You could save thousands of dollars and provide a safer workplace for your employees with an OSHA safety inspection from Waukesha Crane.
Prevent Injuries and Increase Productivity with a Safety Inspection
Injuries are worse than OSHA citations. Lost productivity and missed deadlines harm your business much more than a monetary penalty imposed by the government. Prevent injuries and keep your Milwaukee-area paper mill, machine shop, or metal fabrication shop running at peak efficiency with an OSHA safety inspection. No matter how safe your shop is, OSHA will find a reason to cite you. Make sure all the "big-ticket" items are covered by scheduling an OSHA safety inspection with Waukesha Crane. Even superior cranes need to be inspected regularly to ensure they do not break down. If a hoist or crane malfunctions, you can count on serious consequences including damaged product or even a fatal injury. Following proper safety procedures will lower workplace injuries and damaged materials, increasing overall productivity. Waukesha Crane can send safety inspectors to your Wisconsin business to make sure your operation is safe and OSHA-compliant.
View all the superior crane services and contact our OSHA inspectors at Waukesha Crane offers to keep your shop running smoothly and efficiently.